How can brands earn customer trust?
The digital experience is ever-changing, with new technology, social media platforms, and evolving expectations making connecting with customers easier and more complicated all at once. Yet, even when it seems like there's an unclimbable mountain of data ahead, interesting trends emerge that give brands a better playbook for instilling confidence in customers — while being more confident themselves.
Understanding customer mindsets around their interactions with brands shape company strategies while setting up a launchpad for innovation and creativity. That discovery starts by asking key questions like: What contributes to customer loyalty? Why do customers "break up" with brands? How do online brand communities factor in? Khoros set out to answer these questions in its first-annual Brand Confidence Guide.
The results from our research paint a picture of how consumers view their interactions with brands while offering insight into what those brands can do to gain customer trust, support, and confidence.
Methodology
In May 2023, Khoros conducted a survey of 1,620 adult consumers to better understand sentiment surrounding the state of consumer confidence in brands and the factors that drive customer loyalty. All respondents live in either the U.S. or the U.K. and are representative of their countries' census data.
Click for demographics

What contributes
to customer loyalty?
A great product is #1, but brands have golden opportunities with loyalty programs, feedback, and unique experiences
Among consumers, only 22% consider themselves brand loyalists for life while 59% have brand preferences, though they also consider other factors when purchasing. So, what creates a loyalist?
Without a strong product, a brand will struggle to keep its customers. But how that brand presents itself plays a role, too. Customers want to know about dependable discounts, customer loyalty programs, and feedback opportunities. Some also care about more altruistic characteristics, such as a brand's sustainability efforts and value articulation.
Brands can meet users where they are to deliver messages with impact. For example, 42% of Gen Z consumers use Instagram to connect with brands, compared to 33% of non-Gen Z consumers. But 63% of Gen X would rather communicate on Facebook. Learning how and when your customers are reaching out gives you a leg up. To strengthen your support, a brand-owned online community can help link these channels and offer additional resources for customer conversations.
Customers also appreciate two-way dialogue. They want the ability to easily offer feedback and see their ideas being heard. Gen Z and millennials find feedback more important — 35% state having opportunities to provide customer feedback and the company taking action on that feedback increases their brand loyalty, compared to 19% of all other respondents.
Which factors most heavily influence brand loyalty?
Opportunities to provide customer feedback and the company taking action
Personalized customer service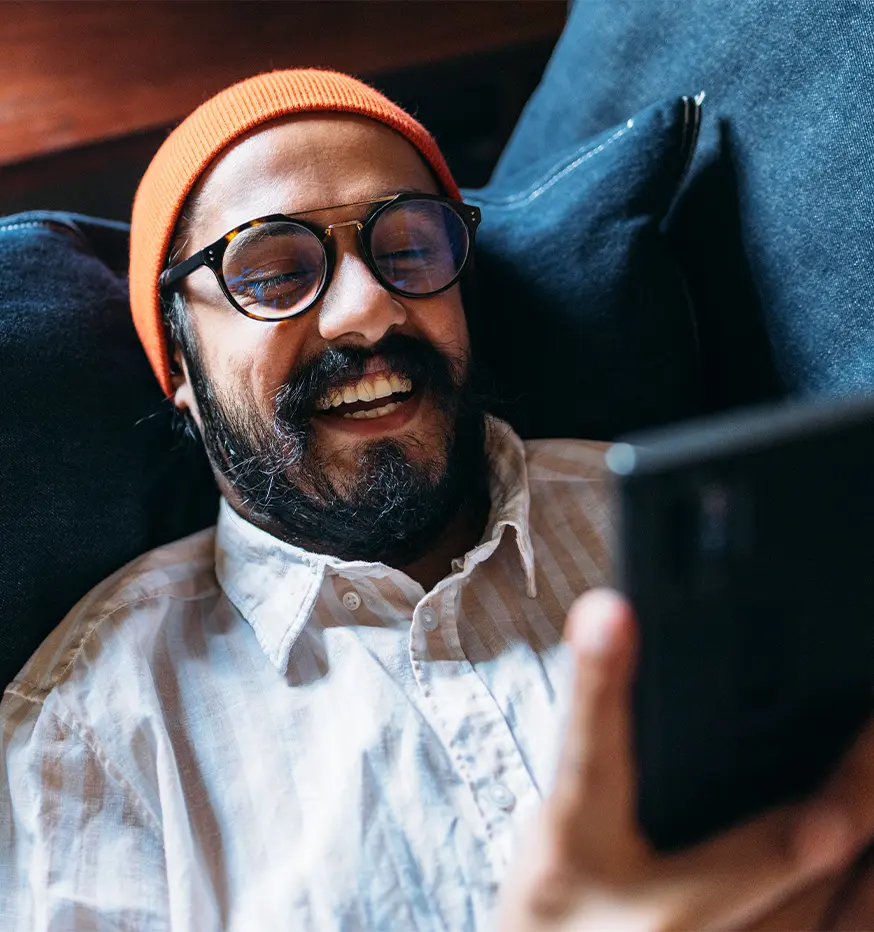 From strangers to stans: Building customer loyalty
Great products, taking feedback, and offering dependable discounts or rewards programs all improve customer relationships.
Beyond that, customers don't want to feel alone in their experience with a brand — or the brand's products. 68% of consumers are more likely to choose a business that offers convenient communications. Consumers look to share their own experiences and grow with the brand. They want the ability to quickly self-serve a support issue, getting answers from others who have similar questions or direct responses from the brand. They expect transparency and information directly from the brand, and they want access to people who work for the company.
To create a destination where like-minded consumers can engage with each other and the brand, many of the most well-known companies have turned to brand-owned online communities.
*stan: An extremely devoted, enthusiastic fan
Brand-owned online communities
A helpful key to owning your data and guiding the customer experience
In an online community, people connect over shared interests; a brand-owned or brand community enables a company to engage with customers on a direct, more personal level. Customers seek quick answers, support, and engagement with other fans or consumers and share their experiences.
Brand-owned online communities give companies space to build and foster an actively engaged following, translating to higher conversions and lower churn. These communities serve as a brand's own engagement platform or social network, but the brand guides the user experience and brand presentation, fuels conversations and valuable user-generated content, and recognizes, thanks, and supports its users and champions. A customer's experience doesn't end when the problem is resolved. Instead, community members get support and support each other throughout their buying journey, from enablement and onboarding to when they become experts, advocates, and loyalists. Community members can even offer input on products and services to help companies better serve customers.
According to GlobalStats, more than 90% of searchers use Google for support, marketing materials, thought leadership, or best practices. Because Google indexes brand-owned online communities, they become a powerful, low-cost growth driver for brands, with up to 75% of content being user-generated, per McKinsey. Customers create communities on their own — developing a wealth of content that fuels search rankings and provides powerful insights for the teams building a brand's products, marketing, sales channels, and more.
What's most valuable in a brand community?
Hover over the icons for stats
Ability to quickly find answers
Sharing brand experiences and knowledge with other customers